On a summer afternoon,
Christopher got together with a group of partners and decided to do something different,
 to do something 'good' together.
 Asia has always been a leader in the textile industry.
Every year, it produces countless textile products forthe world,
Taiwan is a key location for functional raw materials anda hub for R&D headquarters for various textile industries.
There is no sports performance brand that can serveas a model in Taiwan, or even in Asia.
We want to combine our expertise in functionalapparel development with our technical expertise to create products that arefriendly, sustainable and diverse.
GOLF means  GREEN , OXYGEN , LIGHT ,  FRIENDSHIP.
We start with golf sports apparel, focusing on polodesign and golf fashion,
We provide you more professional and trend settingchoices.
Towards a better life together.
Warm and close to the heart.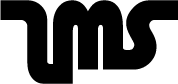 Leader Of Man's Style .